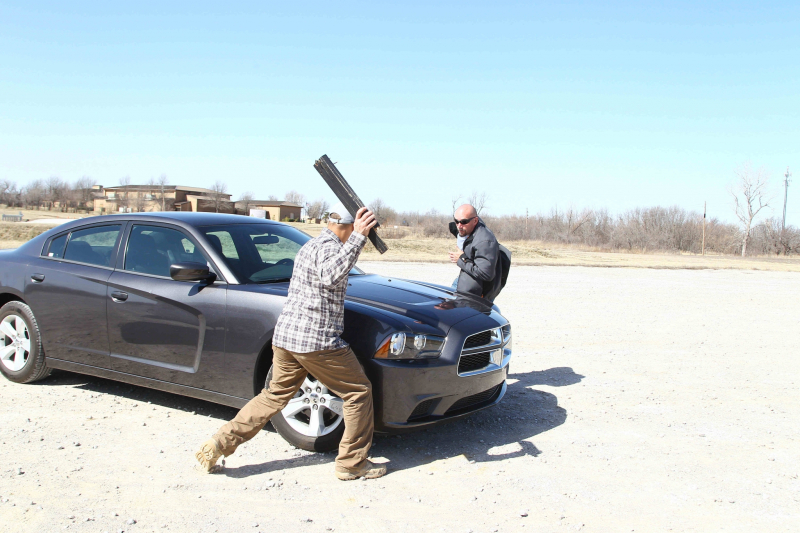 200-O - DEFENSIVE HANDGUN LEVEL 1/ONLINE
with Michael Seeklander
$29500
This is an Online LIVE INSTRUCTOR LEAD class
The Shooting-Performance Online Series classes are all taught online with an initial lecture via video conferencing and weekly mandatory assignments. 
Schedule:
January 23rd: We begin with a  4-5 hour instructor-led initial lecture, and dry fire block
For the following 5 weeks, students are assigned live-fire drills (1 per week) and each week attend an instructor-led 1-hour student Q&A
Final assessment and quiz 
Open to: Anyone.  A basic level of proficiency (loading, unloading, and familiarity) is required.
Course Description: This course is a piece of my total training system that reinforces the techniques covered in my book Your Defensive Handgun Training Program. The program will take your shooting to the next level. The full training system is like nothing else available today, focusing on not only the execution of skills but in the critical process to properly train those skills and subsequently improve your results.  This class INCLUDES a downloadable version of the training drills AND videos for you to follow in your training once you have graduated class.   Self-defense context is also thoroughly covered in this program, defining the distance related concepts of a fight with a handgun. This course is ideal for anyone who carries a handgun for combative (self-defense) purposes and will benefit both the novice as well as experienced shooters. It is the pre-requisite course for those wishing to take other Shooting-Performance advanced handgun courses.  This course includes a free video download of all of the essential drills!
Class Learning Objectives:
Principles of Adult Learning
Heart Rate Management /Combat Breathing
Self Defense Observe, Orient, and Defend Principles
Mental Preparation for the Fight
Physical Preparation for the Fight
Legal Preparation for the Fight
Principles of an Effective Training Program
Carry Gear and Firearm Setup
Principles of Dry Fire Training (manipulation training)
Principles of the Firing Cycle (high-performance marksmanship)
Live Fire Micro and Macro Drills (firing cycle)
Low Light Handgun Operation (practical application limited by the range)
Concepts of a Proper Live Fire Training Session
Required Gear-
During the Online Lecture: 
Computer, or mobile device that will work with ZOOM coaching applications. 
Serviceable handgun and magazines (2-3) or speed loaders (2-3)
Handgun carry gear (we recommend your daily carry holster and gear)
Concealing garment (if you carry concealed)
Notebook and pen
10 rounds of dummy ammunition (your caliber)
During the Live Fire drills:  
Serviceable handgun and magazines (2-3) or speed loaders (2-3)Handgun carry gear (we recommend your daily carry holster and gear)Concealing garment (if you carry concealed)
100-200 rounds of ammunition per range session *Note, this is an estimated quantity due to the unique flexibility of the program, students may shoot more or less depending on time and budget
Concealment garment (if you carry concealed)
Firearms rated eye and ear protection
Personal comfort items (chair, water, snacks, sunscreen, etc.)
Electronic timer
Electronic hearing protection
Jan

23rd

,

2021

from

9:00 am - 1:00 pm

Will run