Filter by Category
1-Day Defensive Rifle
Registration Unavailable
122 – DEFENSIVE RIFLE DYNAMIC MOVEMENT SKILLS/ Pryor Creek, OK
with Michael Seeklander

at 9 am
Open to: 121 graduates or 220 (2-day)
Course Description: Your foundation is solid, however, new skills still await you. Do you feel a need to have the ability to employ your rifle and engage a threat while pivoting or moving? Can you manipulate and engage your weapon while moving from multiple positions or braced on cover? Fights are not fought from firing lines at the standing position; they are fought and won by adding these fundamental skills of positional shooting and weapons manipulation while moving to your individual training regiment. This course includes a free video download of all of the essential drills!
Class Learning Objectives:
360-degree weapon deployment
Offline movement techniques (step and spring)
Shooting and moving
Lateral engagement (threat to left or right)
High-speed impeded draw process (around an obstacle or person)
Failure to stop (alternate target areas)
Required Gear:
Serviceable rifle and magazines (2-3) or speed loaders (2-3)
Serviceable handgun carry gear (we recommend your daily carry holster and gear)
500 rounds rifle ammunition and 150 rounds handgun ammunition (*Note, this is an estimated quantity due to the unique flexibility of the program, students may shoot more or less)
Notebook and pen
Personal protective gear (eye and ear protection)
Dummy rounds appropriate for their caliber handgun (10)
Water, snacks, chair, sunscreen, or any other personal comfort items desired.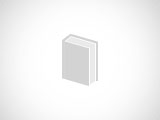 Registration Unavailable
123 – DEFENSIVE RIFLE CLOSE QUARTERS RIFLE SKILLS/ Pryor Creek, OK
with Michael Seeklander

at 9 am